Do you love to give and receive fresh flowers? Are you fond of selecting and getting a bunch of flowers for yourself and make a creation out of it? If you are a flower enthusiast and wanted to learn more about the art of flower arranging, this article can be helpful for you.
What is flower arranging?
Flower arranging is a craft of creating decorative displays with cut flowers. It's also a way of expressing your feelings and passion in the form of the said activity. Flower arrangement making is a popular activity which is being practiced for years now. Presently, flower arranging is being incorporated in special events such as weddings and religious festivities, flower arrangements as birthday gifts and as home décor.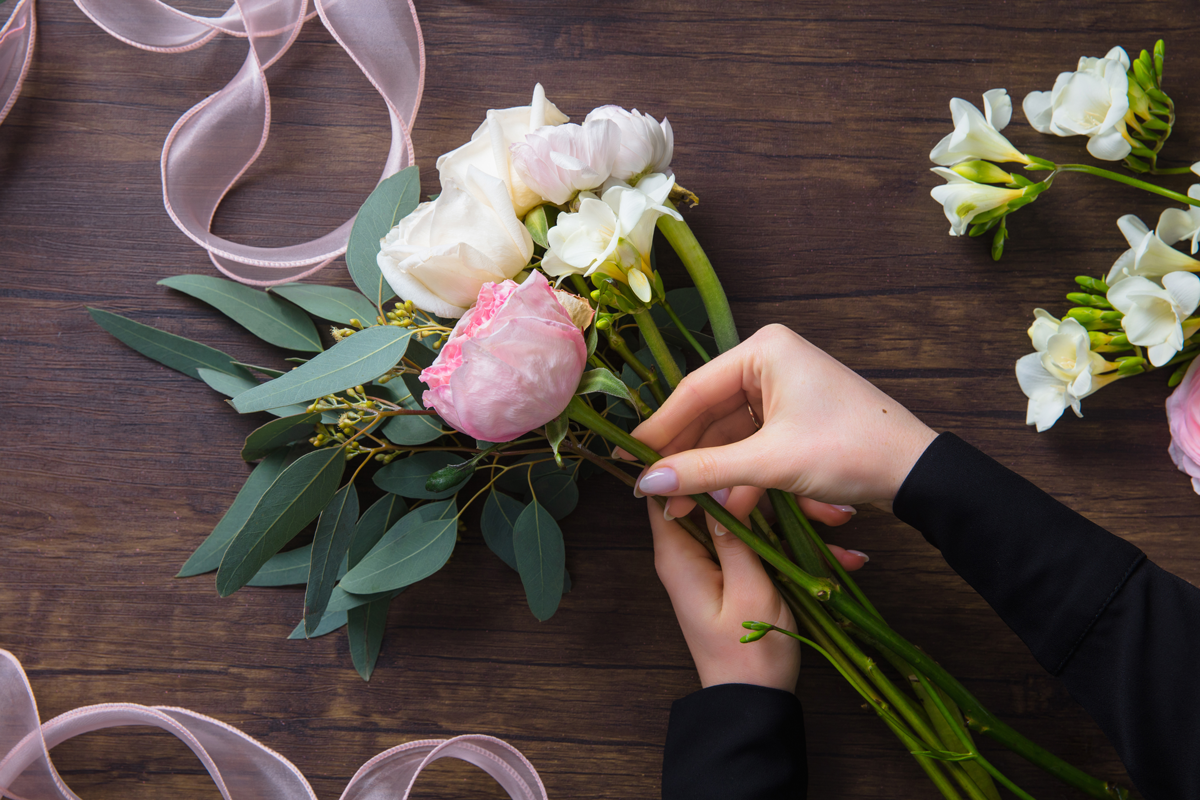 What are the things to consider?
Before anything else, you need to identify the purpose of your flower arrangement. It is important to know where it will be used or placed and for what reason it is being done. That being said, it would be an easy task for you to make the design and style you want. Knowing the purpose of the flower arrangement is one thing to create a perfect arrangement you have in mind. Whether you want to do flowers for your coffee table or centerpieces for your dining table, you'll do it appropriately and suitable for your requirement.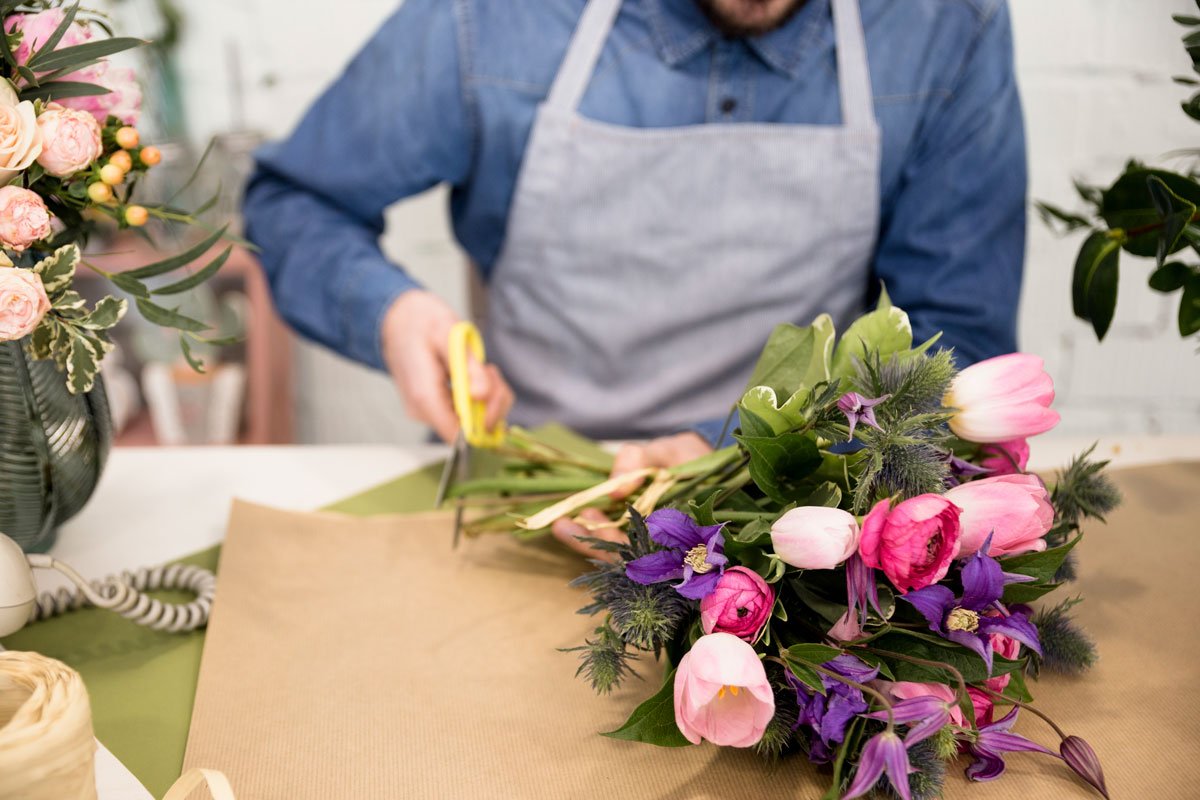 What are the basic tools do you'll need?
1. Clippers
2. Garden Shears or Scissors
3. Floral Tape / Wire
4. Vase / Pot
To answer the questions boggling in your mind about flower arranging, we've made some tips and guide before you start.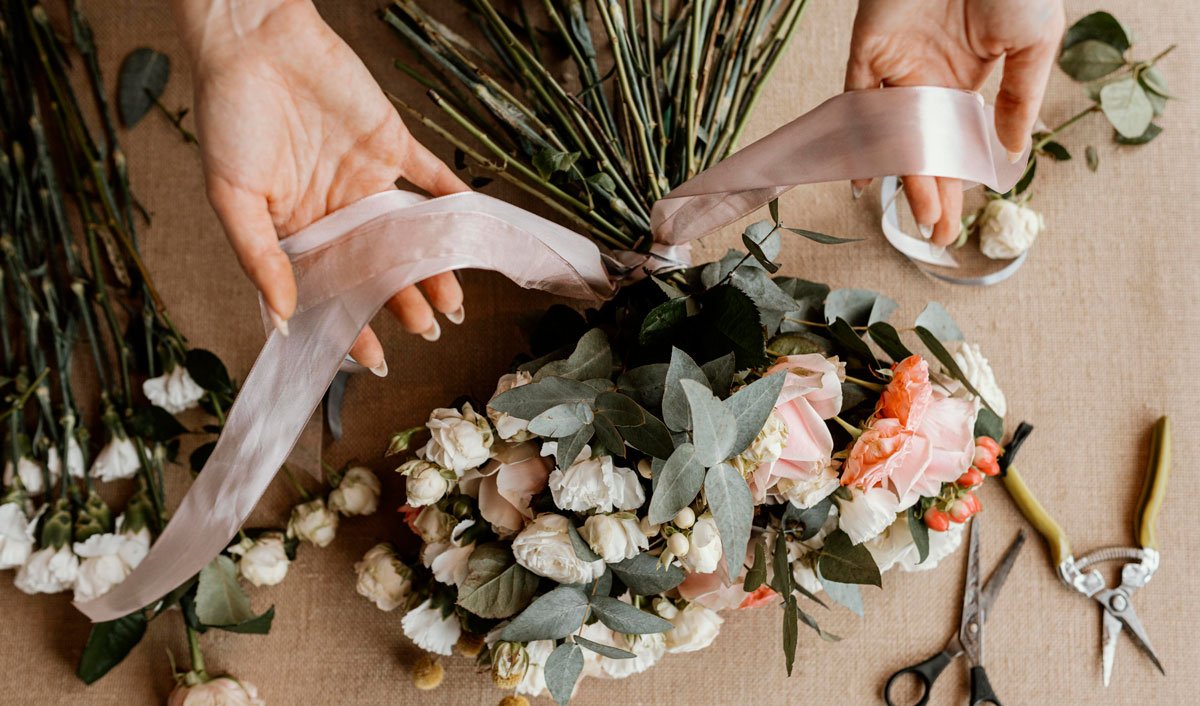 Basic Tips on Flower Arranging for Beginners
1. Pick the right flowers. Start by having a main color theme to know the rest of the flower colors to go and match with.
2. Choose the right pot or vase. Getting the appropriate vase is just as important as choosing the right flowers.
3. Decide on the preferred style and shape.
4. Always trim the stems at an angle preferably a 45-degree to allow stems to absorb more water. It's one of the reasons why flowers get the bigger chance of staying longer.
5. Start with greenery or foliage. Make sure no leaves will fall below the waterline to prevent early decomposition.
6. Add starting with the focal flowers – preferably bigger blooms to smaller flowers.
7. Fill your vase with water and place the flower food according to the packaging instruction.
8. Remember to change the water every three days to maintain the best look of your flowers and not to wilt quickly.
Sounds easy, isn't it? Hope you'll get inspired to make your next flower arrangement!
Checking a flower shop near you? Parfumella Flowers offer same-day delivery to all parts of Tarlac and areas of Pampanga.