Fresh flowers are always a perfect treat for almost any occasion and all the special events you can think of. One of the best ways to present flowers, say as a gift for birthdays, anniversary or even just to say your sincere thank you to someone is by sending as a bouquet of flowers. Do you agree?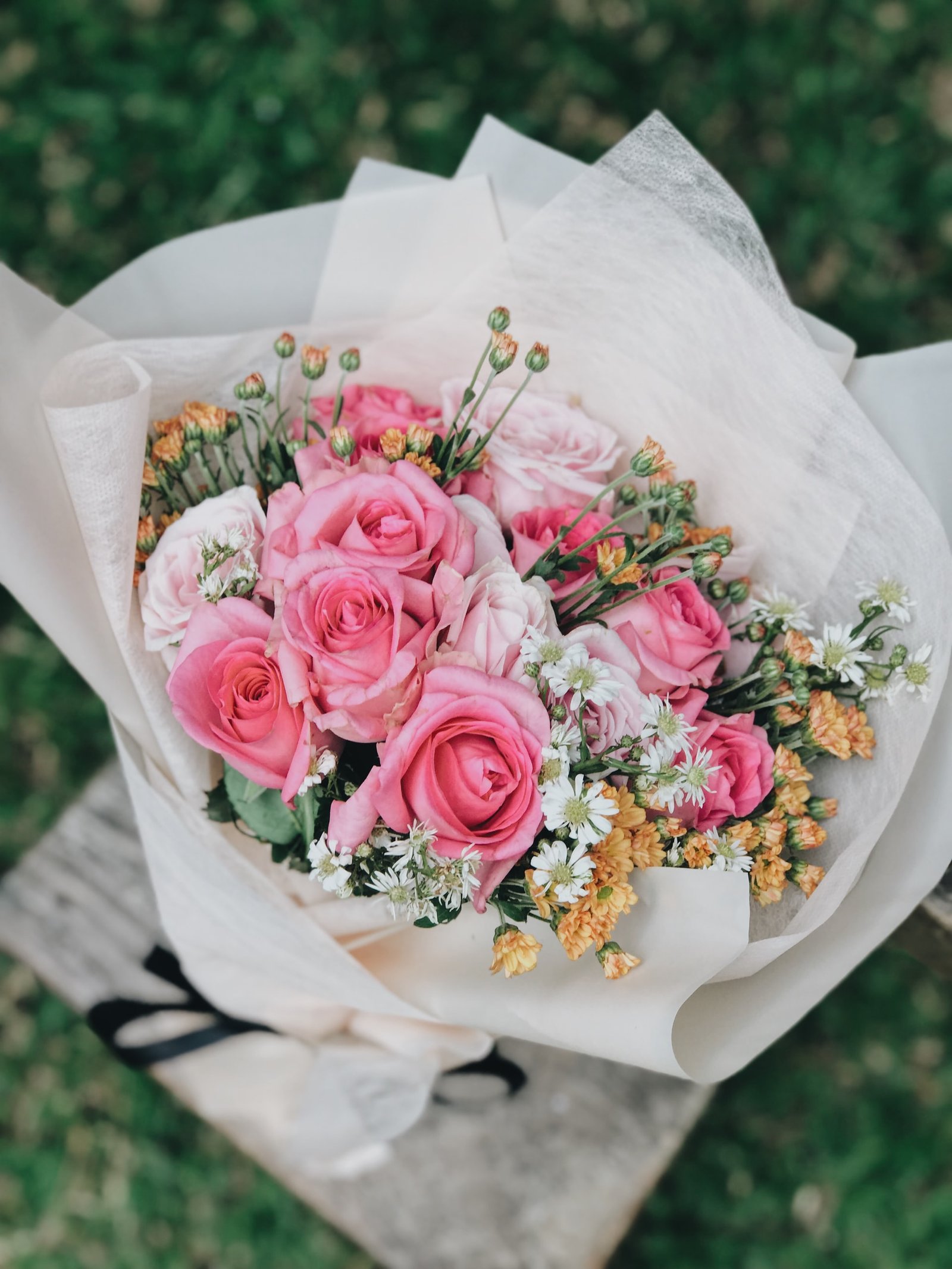 A bouquet of flowers may it be small, regular or grand size is something worthy of admiration and of course appreciation too. There is something about flower bouquets that gives a special feeling to someone receiving it. As soon as the person receives the flower gift, it instantly put a smile on his/her face. Surprising someone with a bouquet of flowers create a blissful moment and a lasting memory. Fresh flowers create an intimate connection hence the act of sending flowers to someone you love is very evident. Nevertheless, flower bouquets are always a unique and thoughtful gift. 
 When you receive a bouquet of flowers, have you ever thought of how it was perfectly wrapped by the florists to get them presented in such a beautiful way? We bet you also wonder how! 
To satisfy your curiosity, we have prepared a step by step process on how to wrap a bouquet of flowers in a simple method which best suits a beginner like you. But first thing first, of course we need to know what are the materials and identify which tools we'll be needing. 
What You'll Need 
 Bunch of Flowers

 

 Ribbon

 

 Jute Twine / Floral Tape

 

 Wrapping Paper

 

 Scissors to cut the wrapping paper if required

 
Simple Steps 
Choose the wrapping paper. Pick a color that will complement or look perfect with your chosen flowers.

 
Prepare the flowers to be used.

 
Gather the flowers together and cut the stems of your bouquet in the same length.

 
 Tie the flowers up in the middle part of the stems using a jute twine to ensure the flowers are fixed properly and will not fall apart.

 
Prepare the wrapping paper and fold it in a triangle shape.

 
Place the flower bouquet on top of the laid wrapping paper right in the center keeping the top part of the triangle facing up.

 
Fold one side of the paper first then wrap another side over the flowers.

 
While wrapping the paper around the bouquet of flowers make sure to arranged it neatly in place.

 
Fastened the wrapped bouquet using a ribbon to make sure it is well-secured.

 
Are the above instructions helpful to you? Can you now wrap a bouquet yourself next time you picked flowers from the garden or bought from the nearby flower shop? We're happy to know your thoughts!