PREMIUM FLOWERS DELIVERY IN PAMPANGA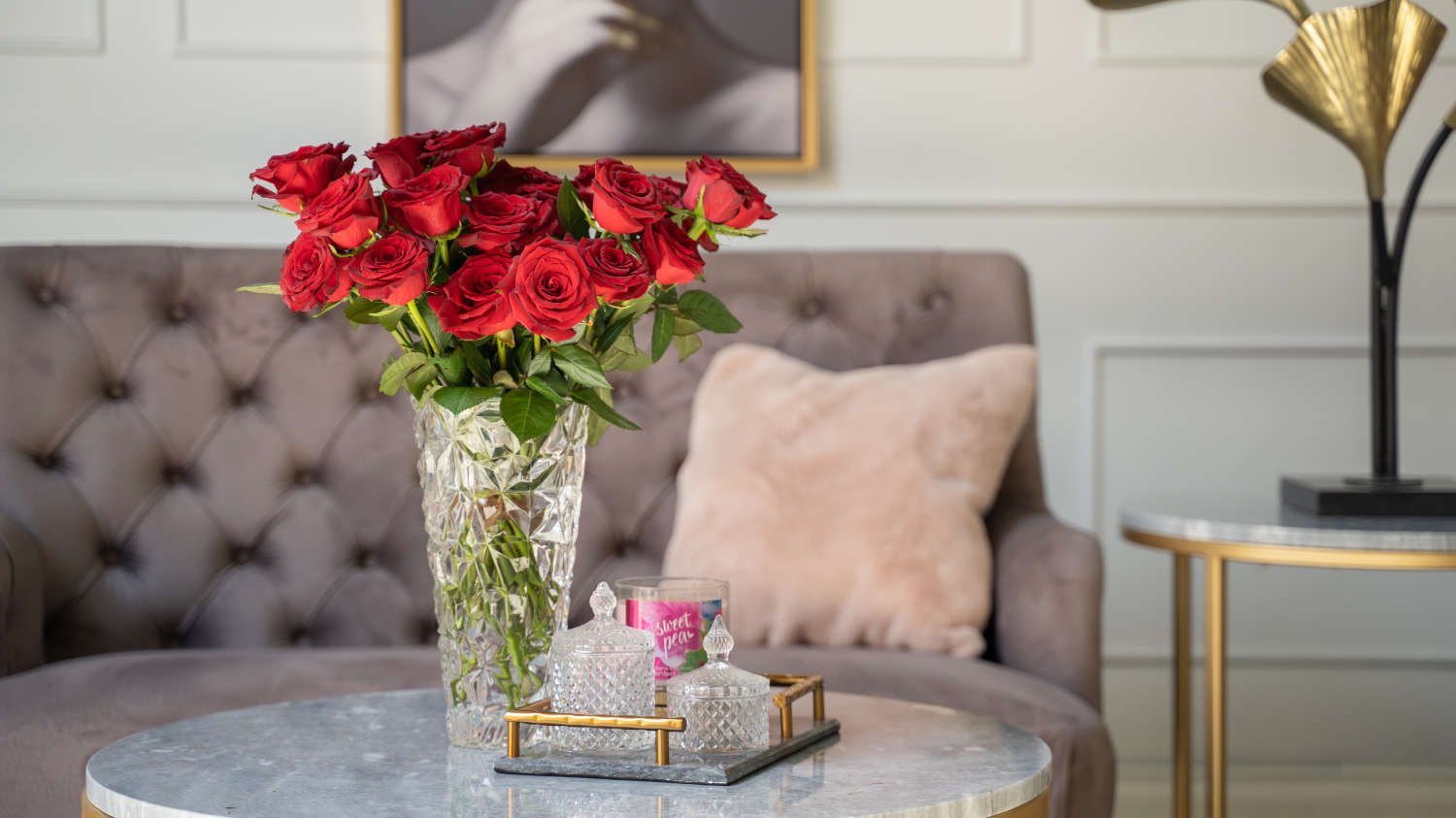 Have you thought of buying a flower arrangement for your loved ones today? Parfumella Flowers flower shop Tarlac can provide you with premium flower delivery in Central Luzon such as Tarlac and Pampanga areas. Our delivery team will always assure the flowers are in their best condition during transit. Not only do we deliver premium floral arrangements but we deliver them with enthusiasm and happiness.
FOLLOW US!
Check our Instagram and follow us for updates.
Why customers love Parfumella Flowers
Absolutely fantastic service. These guys were super helpful in organising to deliver flowers to my darling partner when she can't stop moving. Still, they managed to get them to her and they made her day so for that, I am truly grateful for their time and effort, and will strongly recommend them if you are looking for a top quality florist…
The service was definitely good! Yung ambiance and location ng shop, convenient sya sa lahat kase along the highway. Mula sa labas hanggang pagpasok, maffeel mo na nasa flower shop ka. Sobrang bango and fresh ng flowers, same din sa feeling! Napakafriendly and maagap yung service. Kase from time to time, inuupdate ka nila and will give you options sobrang thank you pooo. Napakareasonable din ng price!! Will surely order to this shop, and will recommend this also! Thank you, Parfumella Flowers! Keep it up!
Excellent service with full attention to detail with beautiful floral display and a very Happy Smiley Asawa x Definitely recommended I used this service internationally with no problems what so ever Thank you !!
Since I am out of the country, I ordered via social media and they replied immediately. They were able to get my order and deliver it on time. I was also updated ahead of time on when the flowers were delivered. The staff are friendly and the flowers are fresh, pretty, and impeccable. The flower arrangement is also well-organized. Their service is known to be exceptional and world class. The price is also reasonable. I will definitely recommend this flower shop to other customers, it is the best in town!
The flowers were even better than the pictures posted!!! The customer service was amazing! I will definitely order again! I'd rate it 100 if I can!
First time to order and I was very happy that everything was so easy and smooth. I ordered 2 days before Mother's Day and was not expecting to be accommodated as it was a late order. You pulled through and made my mom very happy!
Once again, these guys went above and beyond. Beautiful flowers and great service. I highly recommend them to anyone looking for quality flowers and great customer service. A+++
Ordered a customized sunflower floral arrangement for my mother. And ended the way I want it be. Professional florists! Amazing. Job well done. Looking forward for our special event next year with them.
Honestly amazing. I ordered it online as I am in another country and away from my partner. :) and delivery went smoothly and my partner really loved the surprise. The flowers themselves were also exquisite. Just beautiful, definitely recommend. They've also communicated often with me.
This is the 2nd time I received flowers from this shop and they never fail to amaze me. The flowers are always in great condition and the arrangements are beautiful. Plus they are really accommodating and kuya delivery guy is so nice
I made an online purchase of wreath to be delivered on the same day ( 24th of September ) I have sent an inquiry thru their facebook messenger, the service provided by my entire inquiry was undeniably great and professional. Patience, politeness, and their being helpful was beyond compare. Theyve sent me a heads up before the delivery. I was very happy then despite of the longingness and emptyness i felt during that time. The wreath were so beautiful and well arranged. I would like to commend your team for being so professional in handling this transaction. You guys made me feel that regardless i wasnt there physically the love was being reflected thru your arrangements! Highly recommended! God Bless you all.
Looking for flowers? Try to visit the shop of the newest flower botique located in Sto. Domingo 11 Capas. Tarlac. They are providing different flower designs/ arrangements with high quality with the best value that will suit to your events and occasions. You will surely amaze of the uniqueness of their flowers and materials. Congrats to Parfumella team. Good luck and more success to your growing company.
Highly recommended! Superb flower arrangements with nice packaging. I will definitely recommend this shop anytime again.
My mom and lolas enjoyed the flowers, and they last for a long time. Will definitely order again.
Only few live up to quality standard and Parfumella Flowers is starting to make a name with their customized flower arrangements based on your requirement . Good service delivery, price worthy and quality are their mantra. I am speaking of my experienced with the order that I made with them for my love ones for the all saints day commemoration. I am based abroad but they can be easily access and there was no problem they professionally handled it through online system. Locally, they have well trained staff and florists to handle your needs. Congratulations and thank you Parfumella Flowers for bringing the flower arrangement industry in Tarlac Province to the next level. Keep it up
Parfumella flowers is an emerging premier flower shop in Capas, Tarlac serving the areas of Pampanga and neighboring towns. Home of unique and elegant flower designs to meet everyone's sense of style.
With over 20 years in floristry, internationally and locally, our aim is to bring world-class and only the finest flowers in the Philippines and provide stunning floral arrangements to make every event of your life memorable.