From our childhood until the present day, we have all been exposed to the images of what is mostly known as Superheroes. Some of them include Batman, Incredible Hulk, Superman, and Spiderman. These fictional characters are known as superheroes for their exceptional powers.
Are you aware that you already know your real-life superwoman? They are the ones who wear an invisible cape – we call them our moms. Even though she doesn't have time travel or fast running powers, she is still capable of extraordinary feats!
In order to make sure her children are as happy as possible, she does her best. There is no other love that can be expressed by her than unconditional love. That's pretty amazing, isn't it? You are blessed when someone loves you despite your many imperfections, and she still manages to see the good in everything, even when the road is full of challenges.  
In honor of being the strongest and toughest person on Earth, she deserves a beautiful bouquet or vase-filled arrangement filled with the strongest flowers in the world. Below are some blooms that will certainly brighten her day!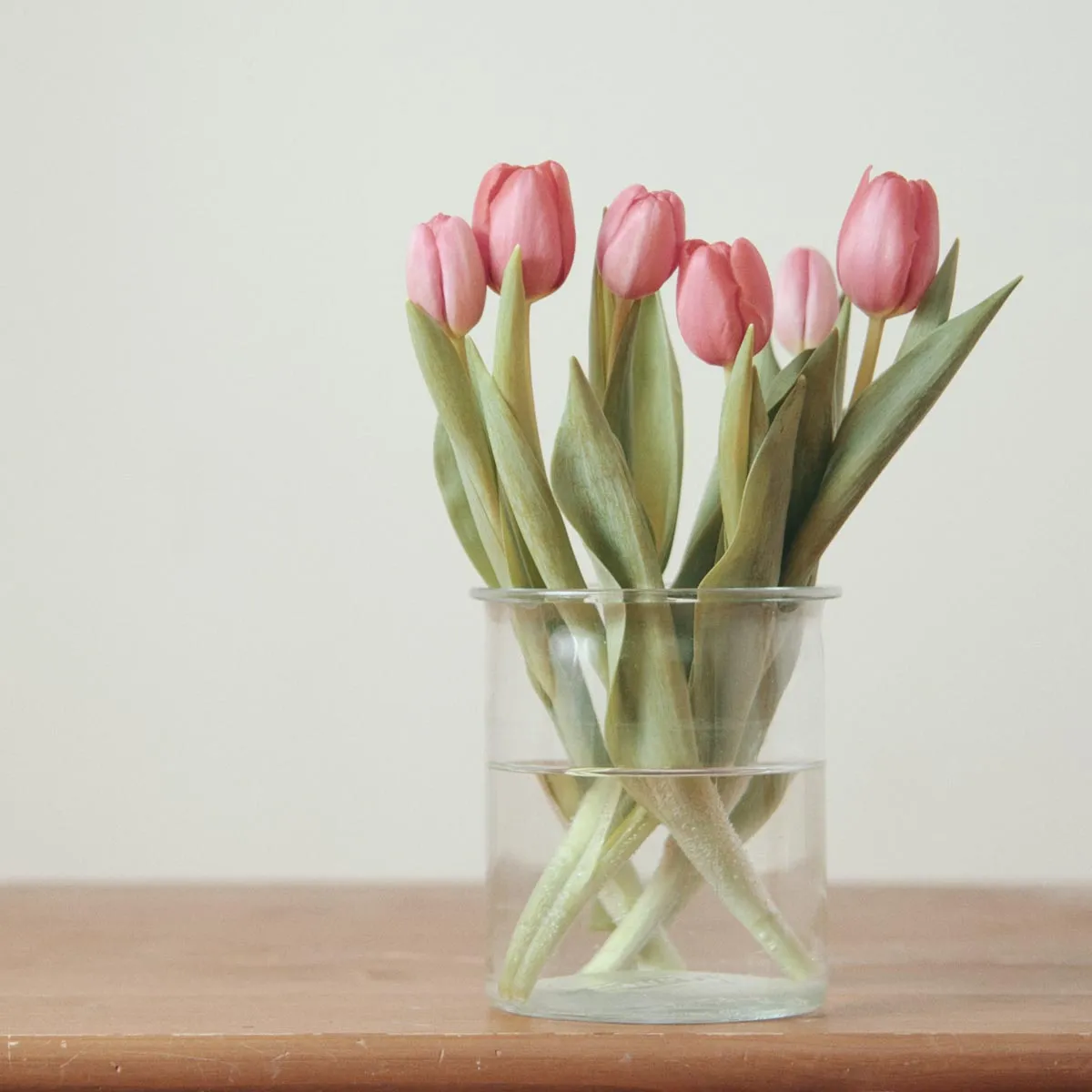 1. Tulips
The colors of tulips have different meanings, and each color has its symbolism. A purple tulip, for instance, is connected to royalty, while a red tulip is associated with love.
White can represent cheer or apologies, whereas pink symbolizes affection. Each kind of tulip brings uniqueness, just like Mothers! Fringed, parrot, and many more! These beautiful blooms are sure to brighten up your mom's day! 
---

2. Peony
Peonies will never fail to please! There is something ethereal and elegant about their delicate nature. These flowers have a classic look that is exceptional and feminine. These deeply fragrant blooms are perfect flowers to make mom's heart beat faster!
---

3. Carnation
Carnation is one of the most beautiful flowers, and it's been a wonderful gift for mothers for a long time! People love carnations for their sweet-looking blooms, which is one of the reasons for their popularity.
Pink carnations are a perfect choice for their symbolic significance of the unconditional love and care a mother has for her children, unfathomable emotions that make mother-daughter relationships so priceless!
---

4. Chrysanthemum
The name Chrysanthemum already contains the word mum, which is an excellent choice for mothers! Golden f5gm lower is also known as this type of strong flower. What a wonderful gift for a mom whose heart and intentions are as pure as gold! Why wait any longer? Order the flower of your choice today! 
---

5. Gerbera
You can find gerberas in a wide variety of colors, including orange, pink, white, red, lavender, and yellow. All the colors symbolize different meanings, so they are unique in their way. Pink Gerberas typically portray someone who is adoring or admiring; red Gerberas represent someone who is deeply in love.
Yellow Gerberas will be the perfect gift for your lively and positive mom! Orange has been associated with passion and warmth; white has been associated with purity and innocence. Gerberas are stunning blooms, and your mother will be delighted with this kind of gift!
---

6. Roses 
A classic will never go out of style, right? There is nothing more beautiful than a rose and for someone as strong as your mom! Rather than using red, which is sometimes associated with romance, you could choose pink, which represents love, appreciation, and gratitude.
Another good choice would be cream-colored roses! These roses symbolize thoughtfulness, and white flowers are symbols of purity and peace.
---

7. Aster 
A bouquet of asters would be perfect for her! You will surely make her day if you surprise her in the morning with this. A charming flower such as this will be appreciated by your grandmother if she represents you as your mother as well!
---

8. Gladioli
Interested in finding out some fun facts? In the Roman era, gladioli were used for noble gladiators. This legend comes from the war between the Romans and the Thracians. The Roman ruler commanded the Thracian warriors to become gladiators after he captured them. Sevt and Teres were the two individuals who became friends as a result of their encounter.
To entertain the public, the Roman general ordered them to fight each other and promised that whoever won would be able to return home. Although they were ready to die, the two captives struck their swords into the ground and hugged each other. It was a shocking scene that left many in the audience dissatisfied.
As soon as the blood touched the ground, their swords stuck in the ground began to grow roots, blossoming into tall flowers. They were called gladioli in tribute to the noble gladiators. Since ancient times, the rose has symbolized loyalty, friendship, and nobility.
When you think about your strong mother, what kind of strong flowers will you give to her? Make her feel extra special by choosing a combination of colors and types! Explore our gorgeous flowers and we guarantee you that your heart will burst with extreme joy!
Share This Story, Choose Your Platform!