Flowers are one of the go-to gifts that most people can think of. Since the Easter season, one of the precious holidays every year, have you ever thought about what gifts to give or make the occasion extra special? Easter 2023 is just around the corner and it's time to start thinking about what flowers to give your loved ones. Whether you are looking for something traditional or something more unique, there are plenty of options when it comes to Easter flowers.
Easter marks a new beginning and rebirth and having fresh flowers is the perfect way to commemorate the season. Various kinds of flowers connect with the Easter season. Let's take a look at some of the best options for Easter 2023 so you can find the perfect gift for your friends and family!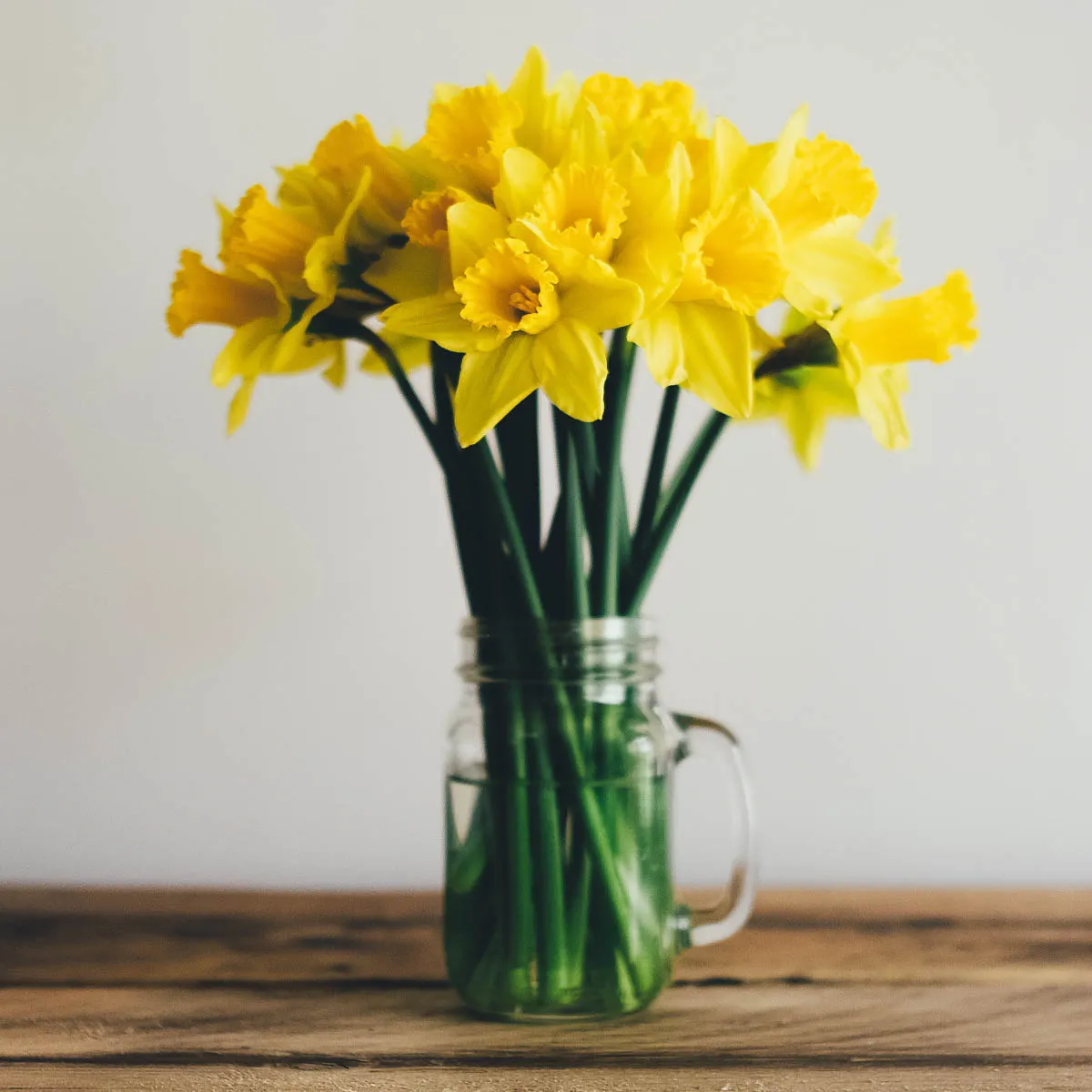 Daffodils
The charming daffodils are known as early spring blossoms and are also one of the traditional flowers for Easter. Daffodils are usually seen as one of the first flowers to appear after a long winter and they represent rebirth and the new life which are also common points during the Easter season. In China, they define good fortune while in Germany, daffodils are known as Easter bells, and Lenten lilies or Easter roses in England.
Gerbera Daisy
Who can't fall hard in love with the simple and alluring vibe of daisies? They come in various kinds of vibrant colors such as orange, white, yellow, pink, and salmon – making them a great addition as a floral arrangement to your lovely home this Easter as centerpieces or placed on a side table. In the language of flowers, they signify new beginnings, loyal love, cheerfulness, and purity. The Egyptians strongly believed that they mean devotion to the sun and closeness to nature.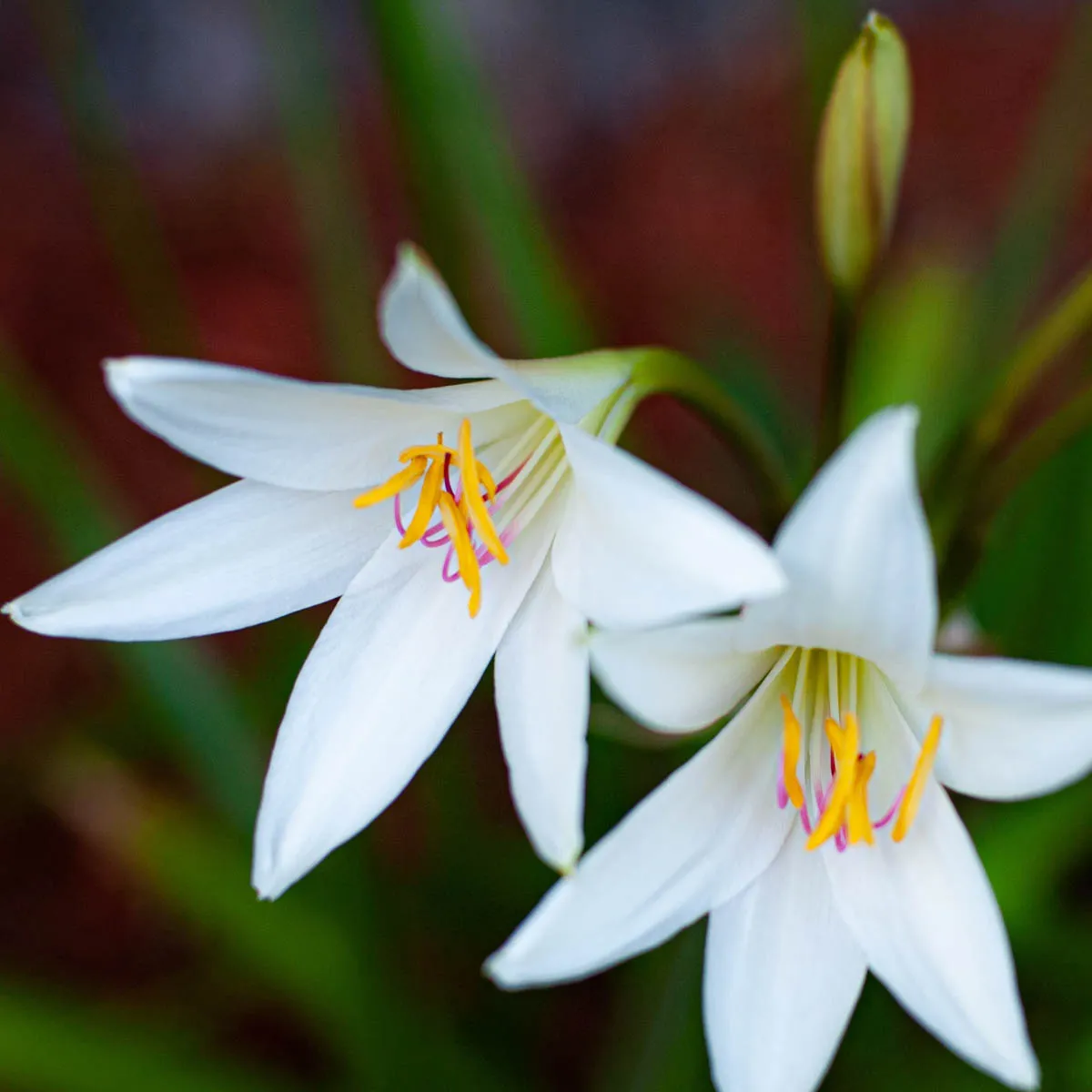 White Lily
White lilies, also known as Easter lilies, are extremely popular and an excellent option for a lovely present, since they're named after the holiday! They are long-lasting and feature huge, white trumpet-shaped flowers, and are pleasantly fragrant. Want to know something interesting? This blossom's physical feature is associated with the trumpet that announced Christ's birth, played by the archangel Gabriel. This type of captivating flower represents devotion, love, divinity, purity, and hope.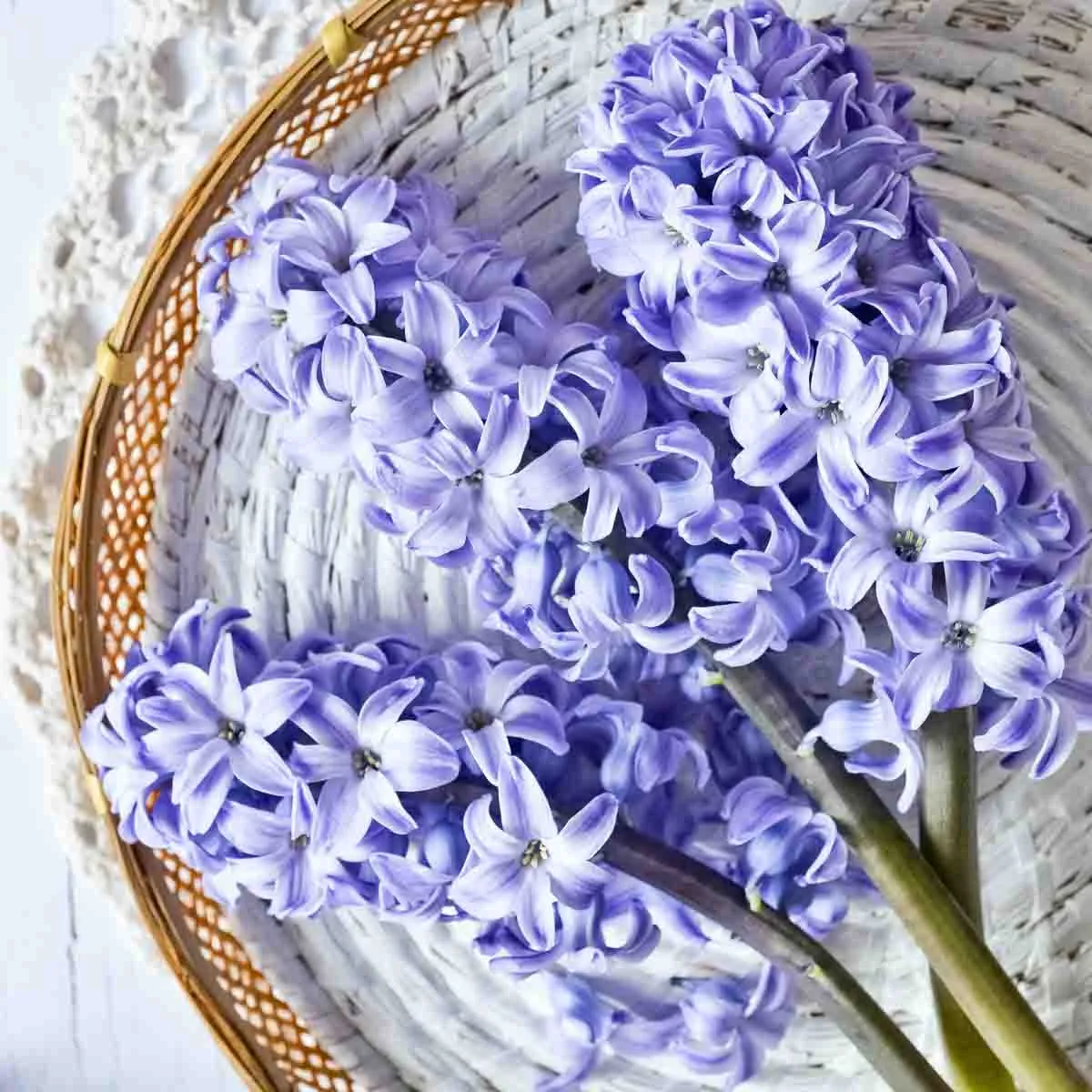 Hyacinths
Do you know that hyacinths were mentioned in Greek Mythology? The enthralling name of this flower was from the Greek divine hero, Hyacinth, who was adored and the lover of the god Apollo. Hyacinth was killed one day by Zephyr, god of West Wind when he blew the discus because of jealousy. Apollo refused to let Hades claim his soul and rather turned Hyacinth's blood into a flower, the hyacinth.
Anyhow, these gorgeous bloomers symbolize rebirth in many cultures. They are one of the popular flowers for the Easter holiday and are present in religious ceremonies like baptism. They are often soft and pastel in colors that grow in stalks and are accompanied by a powerful spring fragrance that may overwhelm some people.

Phalaenopsis Orchid
The Easter season is filled with Phalaenopsis Orchids, especially in classy hues of white and purple. These range from pale and delicate to deep and bold purple which are two of the traditional colors of Lent and Easter. But also take note that gifting other vibrant colors are great too! Phalaenopsis Orchids are known to bloom for months and live for years with very little maintenance.

Iris
In Greek mythology, Iris was the name of the goddess of the rainbow and she was often described as a divine messenger. Iris flowers are dreamy spring blossoms that come in different beautiful colors perfect for Easter! Decorate your home or send an enchanting Iris floral arrangement to your friend this Easter season!

Ranunculus
These exquisite blossoms burst with some rays of sunshine! No doubt why Ranunculus is connected with elegance and beauty. There are several shades of colors present that carry different kinds of symbolism which are indeed perfect as a gift for this Easter! White ranunculus represents grace, purity, and innocence; yellow and ranunculus define happiness and positivity; pink ranunculus stands for admiration, and red ones symbolize love and passion.

Roses
Don't think that roses are just only for Valentine's day, instead, they are timeless and magnificent blossom choices for Easter and any other celebrations. Roses never get old, do you agree? There are excellent and vibrant colors of roses as gifts for your darling dearest like white, pink, peach, red, and many more.

Lilacs
Lilacs are another flower that has been associated with Easter since medieval times. They represent rebirth and renewal. Lilacs are also very fragrant, making them a nice gift for someone who prefers scented flowers over non-scented ones.
Easter season is indeed worth celebrating and flowers truly add a more pleasing aura to the occasion. Placing an order online and sending a flower delivery is a great idea as a surprise especially if you are away and you want your presence to be felt. Visit Parfumella Flowers and view our full product range of premium flowers!
Share This Story, Choose Your Platform!