There is no denying the beauty of flowers catches the attention of many people. The second when you receive a vibrant flower bouquet with a pleasing fragrance during an important milestone of your life or just a random surprise from your dearest loved one, you feel delightful and special. Flowers have the power to leave a positive aura and brighten a room. However, they don't last forever. After a couple of days, flowers will start to wilt and look tired. Don't just throw the flower off the trash can because Parfumella Flowers have come up with ways to repurpose and help minimize waste pollution.
To keep this gift of love, you can do the 5 recommended creative things that are listed below:
Wall Art Using Dried Flowers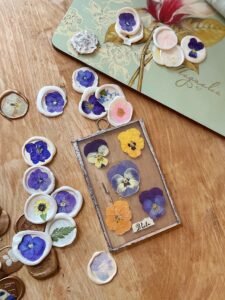 Adding dried flowers to a blank wall is the ideal solution for filling in a boring space. Wall art can be enhanced by dried flowers because of their quaint aesthetics and profundity. Tie dried flowers to twine and tie the twine to a rod or piece of driftwood to create a wall hanging that compliments your room's decor. String lights might add an extra touch of magic!
The other way to repurpose the dried blossoms is to frame them. By framing them, you will keep them for a long time and remember your loved one and the occasion every time you look at them.
Personalized Cards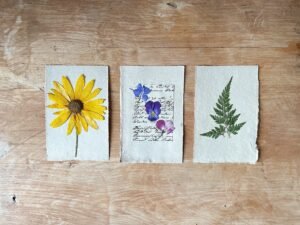 Add flowers from your bouquet to your journal to give it a little extra flavor! To make pressed flowers, gently place them in the middle of the book and close it carefully as well. You can place books on the top to add more weight and secure that they are well-pressed. Imagine adding an effort and creating a personalized birthday greeting card, a get well soon card, or even a happy anniversary card. How pleasing is that! Surely the receiver will feel joy in your own way of showing your care, love, and appreciation
Dried Flower Crown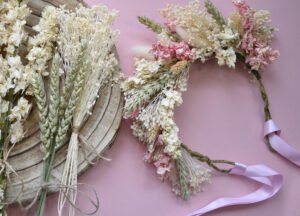 Instagram shots can be aesthetically pleasing when you use dried flower crowns as props. Because of their unique design, they are one of the most popular fashion accessories nowadays. For your next photo shoot, you may repurpose your bouquet as dried flower crowns and even put dried flowers all around the place to make it more stylish.
Make Aromatic Potpourri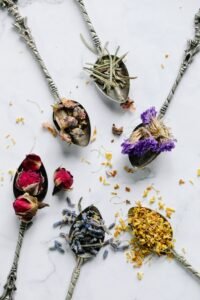 You may be wondering, what is potpourri? A potpourri is a bowl of dried flower petals and spices that are combined to produce a unique sweet scent. Are you fond of scent diffusers and candles? Well, look no further because this is perfect for you!
How to make a Potpourri:
The first thing you need to do is gather all the needed materials such as:
Scissors
Flowers
Essential oils
Spray bottle
Oven
Cinnamon sticks
2. Prepare your oven by preheating it to 100 degrees Celsius. In the meantime, cover the sheet pan with parchment paper.
3. You may pluck the petals if you have flowers like Roses or Tulips. If you decide to use flowers that have tiny petals then you may cut the flower from the stem itself.
4. Make sure the petals and flowers are arranged in one layer on the sheet pan.
5. If you want the potpourri to smell a little less sweet, you can add slices of citrus fruit, herbs, or spices.
6. In a spray bottle, combine a tablespoon of water with 10-12 drops of your favorite essential oil. Spray the mixture over the flower-fruit-herb mixture.
7. Put this mix in the oven and watch closely to prevent it from burning. Be sure they're completely dry by allowing them to become brittle.
8. Put the mix in a bowl after you have taken the sheet pan out of the oven and spray a few more essential oils over it.
9. Viola! Your potpourri is ready.
Dried Flower Manicure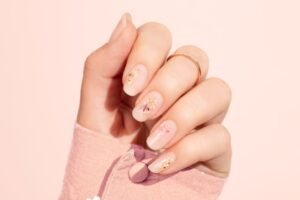 Isn't it better to have real flowers on your nails than painted ones? It's the perfect time to consider getting a manicure and using dried flowers as an accessory. Put small pieces of petals into nail resin, paint over them with two or three layers of top coat, and you are ready to go.
The versatility of flowers extends beyond serving as a one-time gift. Using floral petals in a variety of creative ways is still possible after they have dried. Instead of throwing away faded flowers once they show signs of wilting, you can repurpose and prolong them by choosing any option above.
If you have any more inquiries, don't hesitate to contact Parfumella Flowers.
Share This Story, Choose Your Platform!