Grandparents have their way of showing unconditional love, appreciation, and care apart from your parents. Even though they give us all the love in the world, they may not communicate their own needs or talk about how lonely they are. Grandparents share their life lessons and spill pearls of wisdom to help newer generations to grow. A little pampering won't go amiss and even small gestures can bring them a great deal of happiness and satisfaction. They can also be our support system and blessings in disguise. There are times when they assist us in many ways that we don't even realize. Some of us may have doubts within ourselves but they push us to our limit and remind us to give our very best in everything that we do.
Thinking of ways you can do to make your grandparents burst with happiness? Here are some top recommendations for you to do:
Arrange a Family Get Together
Spending precious time with the family is one of the most amazing things to do. Take some days off away from our busy schedules in this dynamic and modern world. Plan a simple picnic with matching color-coded shirts, visit beautiful spots in the city, or camp and enjoy the bonfire with nature sounds at night. Everyone will truly be delighted by this exciting celebration!
Photo Album as a Gift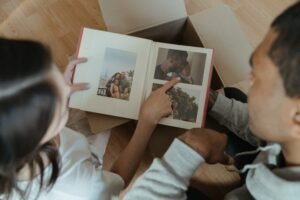 Time plays a significant role in everyone's life. It never stops and is free of cost that should be spent wisely with people who help you mold to become a great person today. A picture holds a thousand words and a visual way to tell a story. They are snippets of frozen memories that will truly touch your heart and you'll realize how fast time can be. What about compiling all of the pictures into one album as a gift for your grandparents? Take a quick beautiful memory lane of the past and feel the emotions you felt with your grandparents.
Send Flower Delivery
You don't have to wait until Grandparent's Day or any celebration to think and give a wonderful present to them. You may send them a flower delivery just because you want to or if you let them know you miss them. Flowers have their special way of conveying the sender's emotions to the receiver. Flowers also burst positivity, are visually pleasing, and help to relax someone else's mood. Make your grandparents' home a place full of radiance that can be visibly seen through their smiles as well. What are you waiting for? Explore Parfumella Website and you might find the perfect flowers for them. We will be glad and can't wait to give you the best of our abilities and services!
Share Your Technological Knowledge
We live in a society today where technology is a vital force and the world is at our fingertips. Technology is dynamic and advancing day by day. Teach your grandparents in learning new gadgets and the power of connection. Explain and demonstrate social media, how to start video calls, chat, and even watch the news to keep them updated and enjoy movies on different platforms. When you are not with your grandparents physically and are miles away, let them connect with you through online video call tools.
Cook and Prepare Their Favorite Meals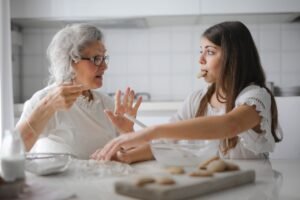 Do you remember when your grandparents cooked your favorite delicious meal when you were younger? So why not try and fill your grandparents' happiness with a full stomach of home-cooked meals? Now it's your turn to bring back the memories with your culinary skills. Get your hands on the recipe and make them with love.
As you grow older, you have more responsibilities or commitments you gain and tend to spend less time with your family. You are lucky if you still get the chance to be with your grandparents. Now is the time to think and do something about it. They give us a secure foundation we can always rely on. Spend your precious time with them and create unforgettable memories. Express your gratitude and fill their hearts with happiness.
Share This Story, Choose Your Platform!