Do you know someone who is feeling sick or suffers an illness and spends most of their time lying in bed to rest? There is something you can do to put a bright smile on their face and lift his/her spirit. We tend to break into tears seeing someone close to our heart fighting with diseases and to show support and presence you may give charming flowers! We have compiled for you some tips that you need to know. Read on to find out.
Guide in Selecting Get Well Soon Flowers
Choose long-lasting flowers that are just starting to bloom. When a flower is fully opened, it will last shorter than when its buds have just opened. It will take 3 days for flowers that haven't bloomed to slowly open.
Consider how to maintain the flower arrangement. You should make sure that your loved one suffers as little inconvenience as possible. We advise you to think of considering purchasing a flower box, or strong ceramic, concrete vase that is suitable for a bouquet flower arrangement.
Pick vibrant blossoms. If someone is ill, they will likely need some cheering up. It is possible to brighten up any room with yellow or red arrangements. For an extra touch of thoughtfulness, you can choose flowers based on his/her favorite colors.
Giving get well soon flowers or any flower for specific matters, the right timing is essential. When you hear about the sickness or disease that he/she has, you must send or bring flowers as soon as possible.
For someone who is recovering at home, bringing the get-well-soon flowers personally will make him/her appreciate you even more.
It would be best if you, other dear friends, and the family members prepare a long message written on the card or create a video expressing your best wishes to someone who is possibly undergoing surgery in the hospital. As soon as he/she gets done with the operation and has a proper rest, you may present the things you made for him/her. Make sure to bring some bright flowers and add balloons and fruits to extra cheer him/her up.
Are you looking for a gorgeous masterpiece for someone you know who is feeling under the weather? Well, Parfumella Flowers prepare the most charming arrangements that will uplift his/her spirit and delight his/her day.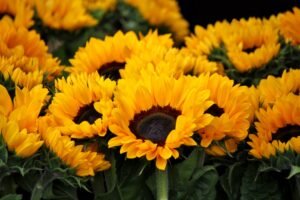 It's impossible not to smile when you see a sunflower. This type of flower represents the sun that will also make the patient feel intense joy or brighten the hospital room because of the sunflowers' brilliant radiance. Sunflower screams happiness, longevity, and positivity which are necessary for rapid recovery. Show your support by sending one of our get-well-soon flower arrangements: My Sunshine, Sunflower on Cylinder Acrylic, Cheerful Sunflower, Bright Sunflower, or Happiness in a Box.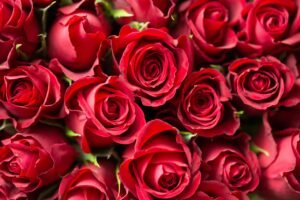 The timeless and sophisticated kind of flower is roses. Does he/she love roses? What is his/her favorite color? Then you must take note of the meaning of the different roses listed below:
Pink roses speak elegance and appreciation which is a perfect choice to show your gratitude and support to someone close to you. Check our magnificent get well soon flower arrangements created by our hardworking florists: Feathery Pink, Long Lasting Elegance, Eternal Light Pink Rose on Cylinder Acrylic, Pink Forever, and Au Naturel.
They are associated with enhancement, elegance, and calmness. Let flowers do their job to show your emotions. Choosing Forever Purple will make him/her feel joy.
The bright aura screams healing, happiness, and optimism. Send your positive vibes through one of our creations, Hello Yellow!
What comes to mind when you see or hear the word blue? Do you imagine the light blue skies and deep dark blue sea? It makes you feel at peace right? Give him/her Blue Roses and Ruscus creation to make him/her calm and it is your way of saying that everything will be alright.
White roses define purity, innocence, new beginnings, and loyalty. Lasting Champagne is an excellent decision for your friend or someone close to your heart.
They are commonly symbolized as a token of love, beauty, and bravery. Let him/her be reminded that he/she should be strong in these difficult times by sending Tender Love.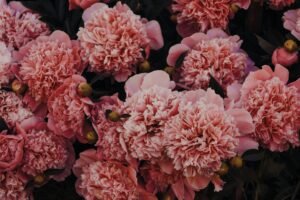 These ruffled flowers come in a wide range of colors as well but have one similar goal which is to make the recipient happy. Send your concern and care with a precious message written in a letter and a flower arrangement like  Pink Carnation Bouquet, Pink and Lavender, and Fuchsia Pink Carnation.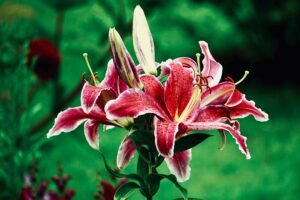 Lilies are one of the popular choices of a flower when you think of sending a get-well-soon arrangement. They also represent new beginnings which provide comfort to someone who is recovering from a sickness. White Lily, Pop of Fuchsia, Attractive Pink, Lilies on Glass Vase, and Perfect Harmony are some of Parfumella Flowers' best masterpieces!
Are you still having second thoughts about what get-well-soon flower arrangement you will get for your loved one? Don't worry because Parfumella Flowers is here for you! Explore our website with different options for you to choose from. You may also keep in touch or contact our team. Make it easy for your recipient to receive their gifts by ordering online.
Share This Story, Choose Your Platform!