"Allow love to take root in your heart. And a million flowers will bloom within your soul." – Unknown

A wedding anniversary is a milestone in every couple's life. There is nothing better than fresh flower arrangements to mark a special occasion. You have likely heard that silver signifies 25 years of marriage or gold is the symbol of 50 years. Did you know that there are wedding anniversary flowers that represent each year of marriage? Well, read along to find out. If you're about to celebrate years of togetherness or you're looking for a perfect gift for your friend's upcoming wedding anniversary occasion, it is better to incorporate it with flowers too! Here is our guide to each wedding anniversary flower match by year.
The delicate and charming carnation flower is traditionally used to celebrate the first anniversary of a marriage or also known as the paper anniversary. It is an excellent choice to celebrate a year full of discovery and excitement. Carnation signifies young, passionate, and sweet love truly perfect for newlyweds!

2nd Anniversary – Cosmos


You have probably passed the honeymoon stage and are in the middle of a period of deeper understanding and growth as a couple and individual. As they achieve the second year of facing the world's challenges together, they know now what marriage defines. Cosmos symbolize harmony and powerful love.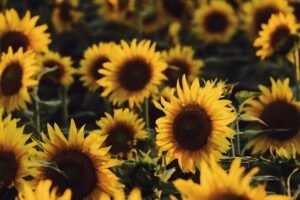 Love birds are absolutely comfortable and enjoy their warm presence towards each other as they reach the third year of marriage. Sunflowers correspond to the third anniversary because the sturdy stem represents the solid marriage foundation while the yellow bright petals are associated with the radiance of love that they have shared over the past years.
4th Anniversary – Geranium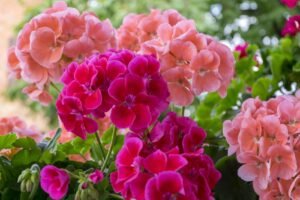 Geraniums are traditionally the delicate flowers associated with the fourth wedding anniversary as they symbolize the union of body, mind, and spirit between two people. Couples have settled into their new roles as husband and wife.
5th Anniversary – Daisy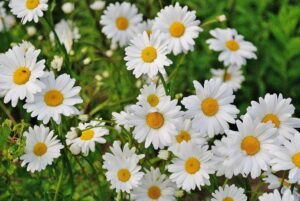 In spite of the fact that daisies appear to be simple flowers at first glance, their structure and texture are incredibly intriguing and remarkable. They scream with enchantment, genuine happiness, and surprises which is why they perfectly match to celebrate your fifth wedding anniversary! Daisies also symbolize forever love and fidelity.
6th Anniversary – Calla Lily
Why not express your appreciation for your partner with some elegant calla lilies after six years of marriage? Calla lilies are slender, long, and sophisticated that symbolize your love for each other has grown and continues in choosing to hold on rather than letting challenges and misunderstanding come your way.
10th Anniversary – Daffodils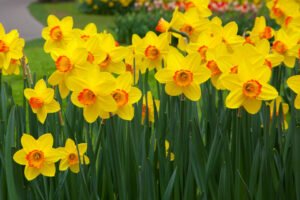 A decade of being together is an extremely huge milestone that should certainly be celebrated well! When daffodils are combined and come as one bouquet, it truly looks great! They represent experiences and memories shared to make life an extraordinary one and worth living for.
11th Anniversary – Tulip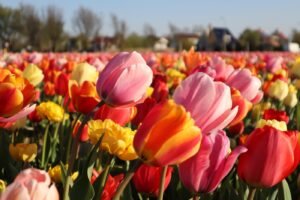 Tulips come in different colors but they all look elegant and dazzling. They come bell-shaped with three petals and three sepals. Tulips have been associated with deep love which is perfect for celebrating the eleventh year of marriage.
12th Anniversary – Peony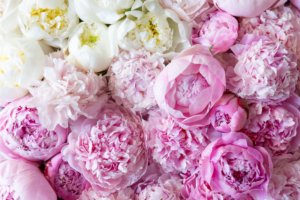 Peonies are everyone's all-time favorite! Who doesn't fall crazy in love with their ruffled, big, and lush blooms? They symbolize prosperity, romance, beauty, and appreciating the simple and finer things in life. Surprise your dearest darling with a magnificent bouquet of Peonies on your special anniversary!
15th Anniversary – Rose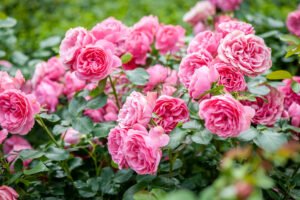 You can never go wrong with the timeless and classic beauty of Roses! With the span of 15 years of being together couples have been through a lot. Roses signify passionate and fathomless love. Despite the changes in your lives, your love is as strong and passionate as ever. Sending roses is the perfect way to prove that no matter what happens, your love is eternal.
20th Anniversary – Aster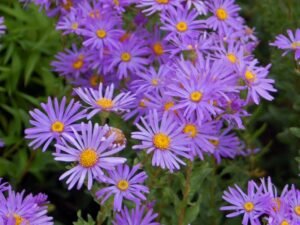 Asters come from the Greek word that means Star. They are great ideal for twenty years of marriage because many people believe that Asters highlight and capture the positive experience and memories of a couple's togetherness. Asters also define love and wisdom which is another reason why it is perfect for your 20th wedding anniversary. Let Aster express your appreciation and deep understanding of each other's similarities and differences.
25th Anniversary – Iris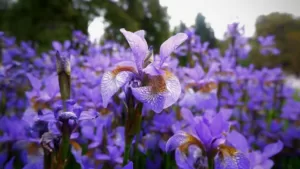 Your love for one another has grown stronger after 25 years, a quarter of a century! Congratulations because you have reached your silver wedding anniversary! The iris flower beautifully embodies royalty. You're saying your wife is still the queen of your heart when you buy her anniversary flowers with blue irises in them! Iris is also associated with strength, admiration, faith, and hope.
30th Anniversary – Lily
Lilies are one of the most popular flowers all around the world. Their sweet-scented and different vibrant shades of colors make them lovable by everyone! Lilies are associated with transitions between life stages and motherhood. The 30th anniversary is a time to contemplate the challenges and events of life. The couple may be considering retirement and the children are moving out on the roof under the responsibility of the parents. Lilies are the perfect representation of reflecting on the accomplishments and adventures you have done together.
40th Anniversary – Gladiolus
Gladiolus is an excellent choice to celebrate it with on your fortieth wedding anniversary! The striking flower, gladiolus, is the Latin word " gladius" which means "sword". This signifies that the love of your other half for you still pierces your heart that will never fade.
50th Anniversary – Yellow Roses and Violets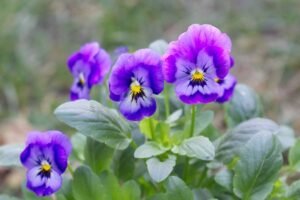 Your golden wedding anniversary is a huge milestone that needs to be celebrated with head-turners and visually pleasing flowers! The flowers look beautiful together and they symbolize the perfect harmony of a couple that supports and complement each other.
Do you find this blog helpful to you? Explore our stunning and captivating Anniversary Flower collection on our Parfumella Flowers website and we guarantee you that you'll fall in love with the blooms.
Share This Story, Choose Your Platform!